After a series of high tech robberies the team decides to put XR as bait to lure the robber who turns out to be a previous experimental robotic ranger XL.
A Christmas themed, three-part anthology-style video. The first part, "Donald Duck: Stuck on Christmas", is essentially a retelling of День сур& ... See full summary »
After the release of Meet the Robinsons , Disney animators and filmmakers had an extensive training program to prepare for the work on what would later be called "Bolt". At the time, former director and storyboard artist, Chris Sanders was in lead of the project. Chris Sanders had started working on a character, a dog, whose overall appearance and personality was predominantly different from the "current" Bolt. Sander's character would be named Henry and, in difference to Bolt, he was an actual actor who would one day find himself lost in the Nevada desert. Henry would meet a radioactive hamster and a one-eyed cat, two characters that would help him find a new home. When John Lasseter became Chief Creative Officer at Disney in 2006, he demanded to see Chris Sanders project. John Lasseter and his colleagues from Pixar viewed a couple of early cuts of the film, but they were not impressed. They suggested a series of changes to improve the character Henry and his story. Chris Sanders refused and was, therefore, replaced by two new directors, Chris Williams and Byron Howard. John Lasseter was quoted saying that "Chris Sanders is extremely talented but couldn't take it to the place it had to be" , adding that "the story was too quirky for his own good". John Lasseter took over management for the project as the chief producer, working very closely with Chris Williams and Byron Howard to improve Chris Sanders project. Many changes were made to both the story and the character Henry, who was now renamed "Bolt". Byron Howard and Tony Fucile were put in charge for the animation and design of the dog while Chris Williams worked on the storyline. Under the new direction, a new dog emerged, more similar to the Bolt we know. John Lasseter was spending most of his time shaping up the plot, providing the animators with his vision of who the character was supposed to be, as well as his role in the movie.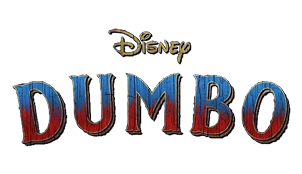 exigx.linkloungepixotri.us